Welcome back to the Summer Term!
We hope you had a lovely holiday and are ready for lots of learning during the Summer term!
This half term is particularly important for Super Cedars as we have our SATs tests coming up. Over this half term, we will be revising all areas of Maths, Grammar and Reading in preparation for these.
If you have any questions at all about SATs week or how you can help at home, please don't hesitate to get in touch.
Maths
In maths, we will be covering all areas of the curriculum including: place value, fractions, decimals and percentages, statistics, measures, the four operations and algebra.
At home, children are expected to continue to practise their key maths skills by using our Superhero Maths sheets. If you require any spare copies of these, they are always available in the classroom.
Literacy
In our writing lessons, we will be covering a range of both fiction and non-fiction genres including leaflets, short stories, descriptive writing, police reports and newspaper reports. The main focus will be to use and understand the whole range of punctuation across Key Stage 2, including semi-colons, colons, dashes, brackets, hyphens and commas.
In our afternoon groups, we will also continue to revise the grammar curriculum, with a focus on verb types and clauses and phrases. 
Science
In science this half term, we will be learning all about light and the eye! We will learn about how light travels and explain how we see things when the light travels between the light source and the eye!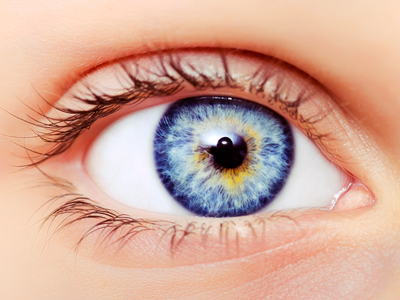 Don't forget...
We are GOLDEN and we SPARKLE!
Spring 1!
Welcome back! We hope you had a fantastic Christmas holiday and we can't wait to get started on our learning for this half term.
During Spring 1, we will be reading the amazing text, Oranges in No Man's Land by Elizabeth Laird. This will help us write some really emotive, non-fiction stories based around issues and dilemmas people face.
We will also be having some great discussions about our big question:
What is a democratic society?
We will be considering what it means to be British and look at how our modern day government works!
This will also link with our history topic: Crime and Punishment, as we will be learning all about changes in the government and law throughout British history.
Merry Christmas Super Cedars!
Well done for an amazing Autumn term!
Miss Turnbull
Autumn 2
For Remembrance Day, Super Cedars created some beautiful watercolour poppy paintings using the poem In Flanders Fields as a background. Here are a some examples:
Autumn 1
Welcome back to Year 6! I hope you have all had a wonderful summer and I can't wait to make a start on some of our great learning this half term!
Literacy
In literacy this half term, we will be basing our work on the classic children's novel The Hobbit by J.R.R. Tolkien. This will link with our genre - stories set in imaginary worlds. We will be looking at using a rich and varied vocabulary to excite our reader and build atmosphere and we will also be learning to use commas to mark a range of sentence openers and clauses.
Maths
During our Maths lessons this half term, we will be focusing on place value and calculations. We will read, write, order and round using numbers to ten million before using these numbers in many of our written methods.
We will then use the written methods of addition and subtraction, long multiplication and short and long division to solve a range of multi-step problems.
Topic
Our Big Question this half term is:
Why do living things change over time?
We will learn about this through our science lessons on Evolution and Inheritance and also by studying the ancient civilisation of the Mayans!
Reminders
- PE is on a Friday morning and Tuesday afternoon.
- Homework is set on a Friday to be in for the following Friday.
- Reading diaries are checked on a Friday
- During the Autumn term, children will be taking part in DARE and will be required to bring their DARE work book to each session. This will also have homework to complete for this regularly.
Don't forget...
We are GOLDEN and we SPARKLE!